Chiropractor C.J. Trupp D.C.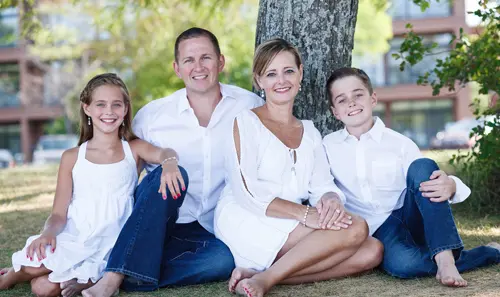 Welcome to Transformation Health, Livonia MI's Best Chiropractor's Office. We are glad you're here and we look forward to serving your health care needs. Dr. C.J. Trupp D.C. is a highly trained and experienced chiropractor embracing the time tested principals of chiropractic care. Transformation Health is committed to leading you to a healthier lifestyle and showing you an alternative path towards optimal health.
---
Awards
Transformation Health was recently awarded a Gold Excellence in Service Award in the category of Most People on Care Plans!
This office was listed as one of the Top 100 out of over 1000 offices in the country! Congratulations to our team for such a great achievement!
---
Our Mission
The mission of Transformation Health is to create a total shift in the lives of our patients because our team exists. In a world where people are sick, suffering and dying, we provide an opportunity to bring health, happiness and peace to those they care about. At Transformation Health, we work tirelessly to provide real health results at a level of quality that cannot be matched by other offices. We strive to communicate, educate and serve our patients with great dedication and integrity, simply because they are depending on us. In many cases, we are the last resort. Every day we put the needs of our clients above the issues of our lives. The commitment to save the lives of our community is not something we do, but who we are at our core.
Ralph Waldo Emerson says is best in:
How Do You Measure Success?
To laugh often and much;
To win the respect of intelligent people
and the affection of children;
To earn the appreciation of honest critics
and endure the betrayal of false friends;
To appreciate beauty;
To find the best in others;
To leave the world a bit better
Whether by a healthy child,
A redeemed social condition,
Or a job well done;
To know even one other life has breathed
Because you lived—
This is to have succeeded.